Q1:What is the difference of DTG and DTF?
A1:DTG(Direct to garment),directly printing on Garment.
DTF(Direct to film), directly printing on film, then transfer on your fabric products.
Q2:How many sq.m/h is the machine speed?
A2:It is 6.5sq.m/h - 20sq.m/h depending on your image size , picture type setting, printing mode, precision, etc.
Q3:This is my first time to use the machine, how will you support me?
A3:Sure,we provide the tutorial videos manuals. And our engineer team also can support you via online chat, video call and Team-viewer etc.
Q4:Do you provide spare parts and ink too? Where can I get them?
A4:Yes, we can also provide you with the original spare parts and ink too. Contact us now for more details please.
Q5:How long is the warranty?
A5:We provide a 13-month warranty, excluding print heads, encryption card and ink system parts.
Q6:What print head does the machine use?
A6:2~4 PCS EPS 4720/I3200 Print heads
Q7:Can you ship the machine to my country?
A7:Of course, we have over 15 years global business experience and support global business.
Q8:Does the machine easy to clean?
A8:Yeah, normally it will take your 5 min for daily cleaning, just follow the tutorial video.
Q9:How does your machine protect clogging?
A9:Firstly our machine supports white ink circulation system, which will protect ink from precipitation.
Secondly the ink stirring system will make ink printed more smoothly via print heads.
Thirdly the ink filtration system will filter large particles to ensure good quality of ink for printing.
Q10:How can I contact your factory directly? Are you factory or trader?
A10:Send an inquiry now, our representative from factory will support you.We are a manufacturer, our head factory located in Shen zhen and branch offices in Shanghai, Shenzhen, Shandong etc. With the R& D team, we provide createoriented unique UV and DTG printers with all clients. We are committed to provide high-quality, environmental-friendly UV and DTG printers, devoted ourselves to technological innovation.
---
People are also interested in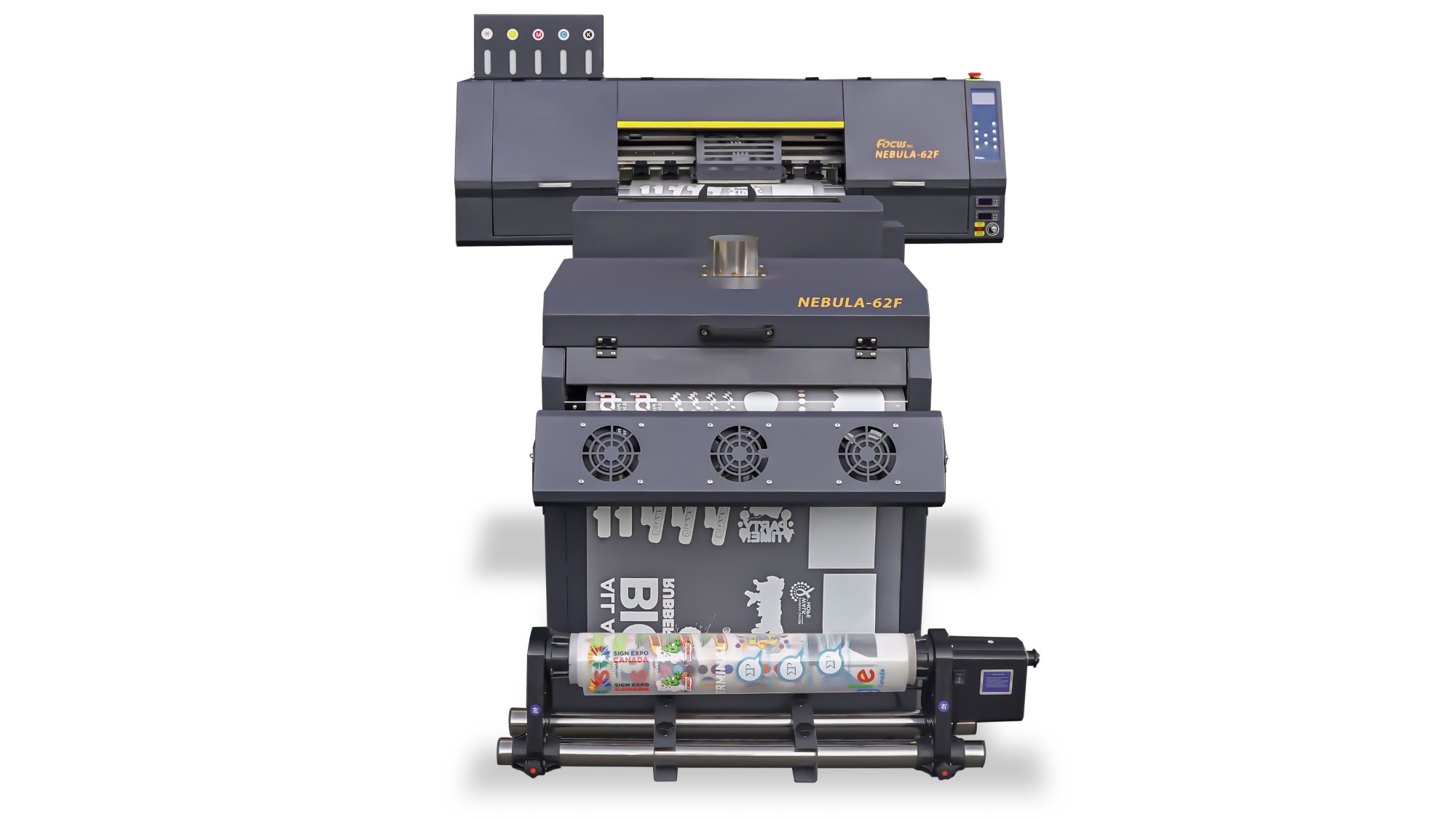 Focus Nebula-62F DTF Printer